Published Saturday 27 May 2023
May has shaped up to be a particularly special month at Trebah.
Not only is the garden in the height of its colourful spring glory but, as you will probably be aware, we opened the Court Garden recently - a beautiful new space for our members and visitors to enjoy.

Darren's Diary - May 2023

Join Head Gardener Darren for the May edition of Darren's Diary, looking at late-spring colour, scent and size, as well as a feature on Trebah's newly open Court Garden.

Father's Day Gift Ideas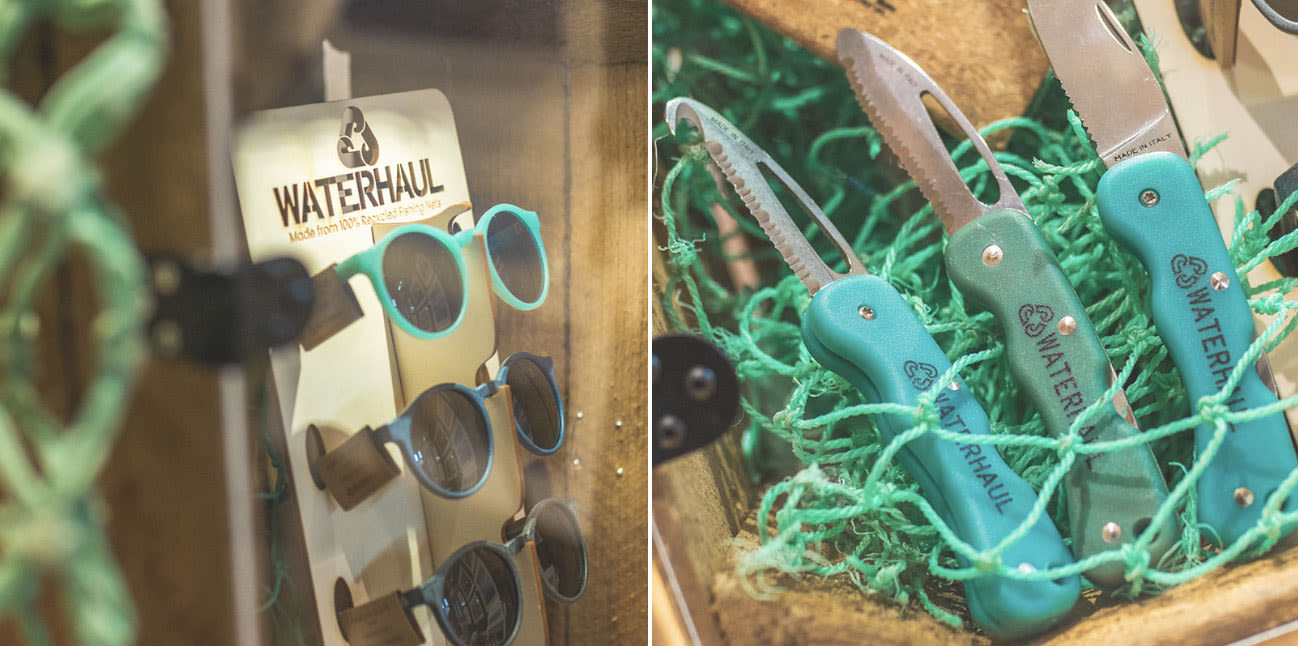 If you're looking for some Father's Day gift ideas, look no further than our shops.
We've got a fantastic new selection of sunglasses and knives from Cornish brand Waterhaul, which are not only beautifully designed but also made from recycled fishing nets, available from the Gift Shop.
If botany is more dad's thing, then the Plant Centre has just stocked up with a lovely selection of Cornish roses which not only look great but smell great too.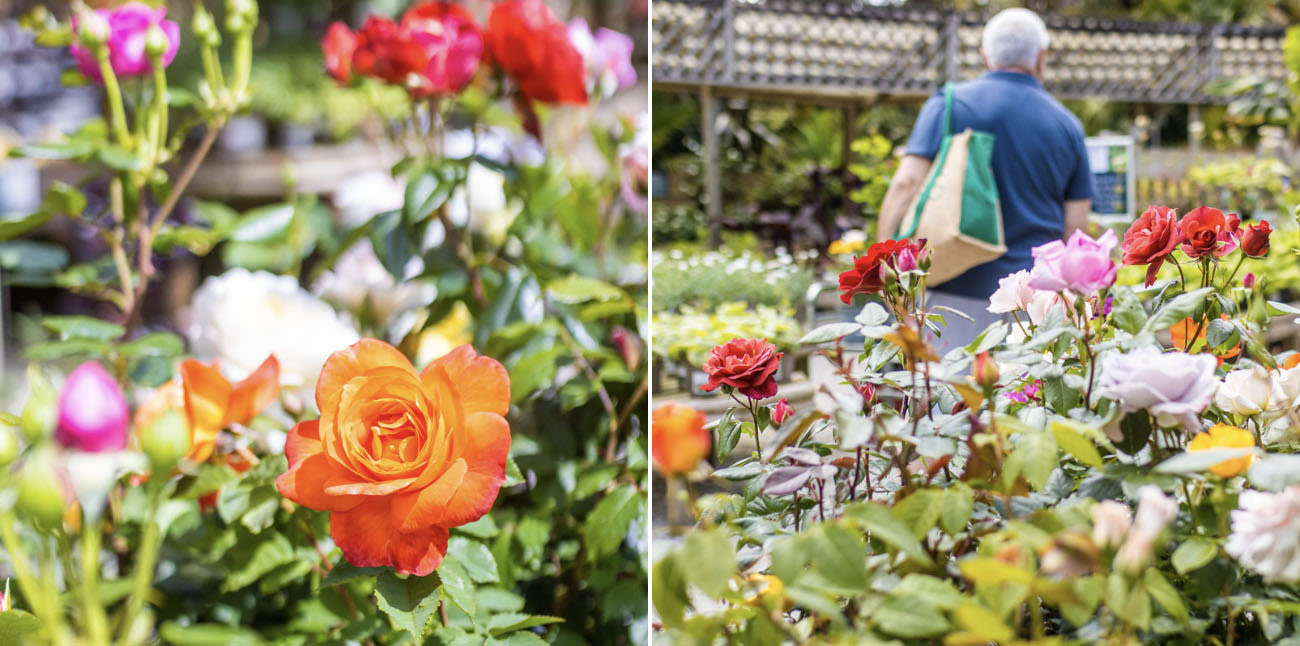 A Change At The Top…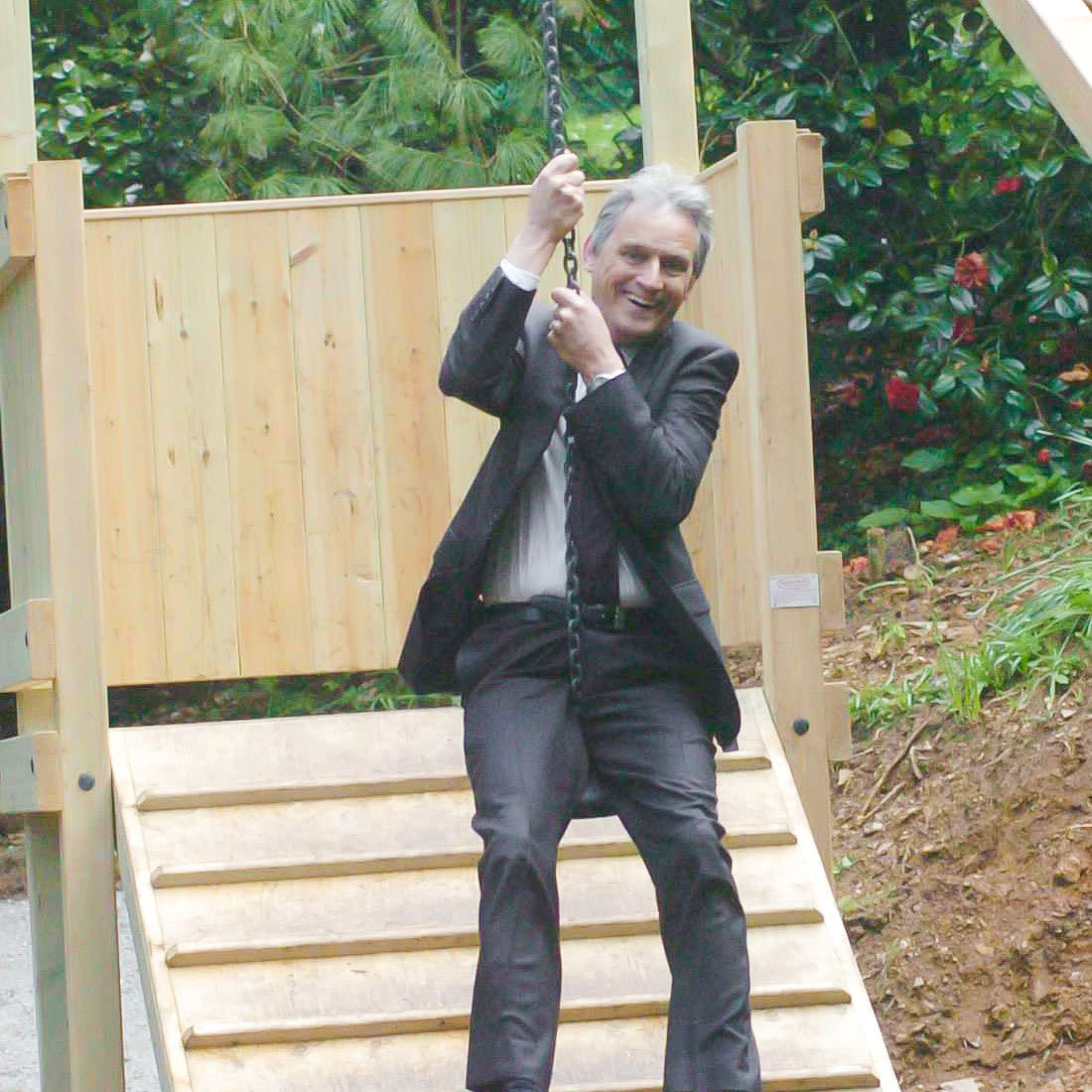 Trebah's Director, Nigel Burnett, retires next month after 18 years at the helm. The image shows Nigel swinging into action at the time of his appointment in April 2005.
Next month's newsletter will have a feature regarding Nigel's successor.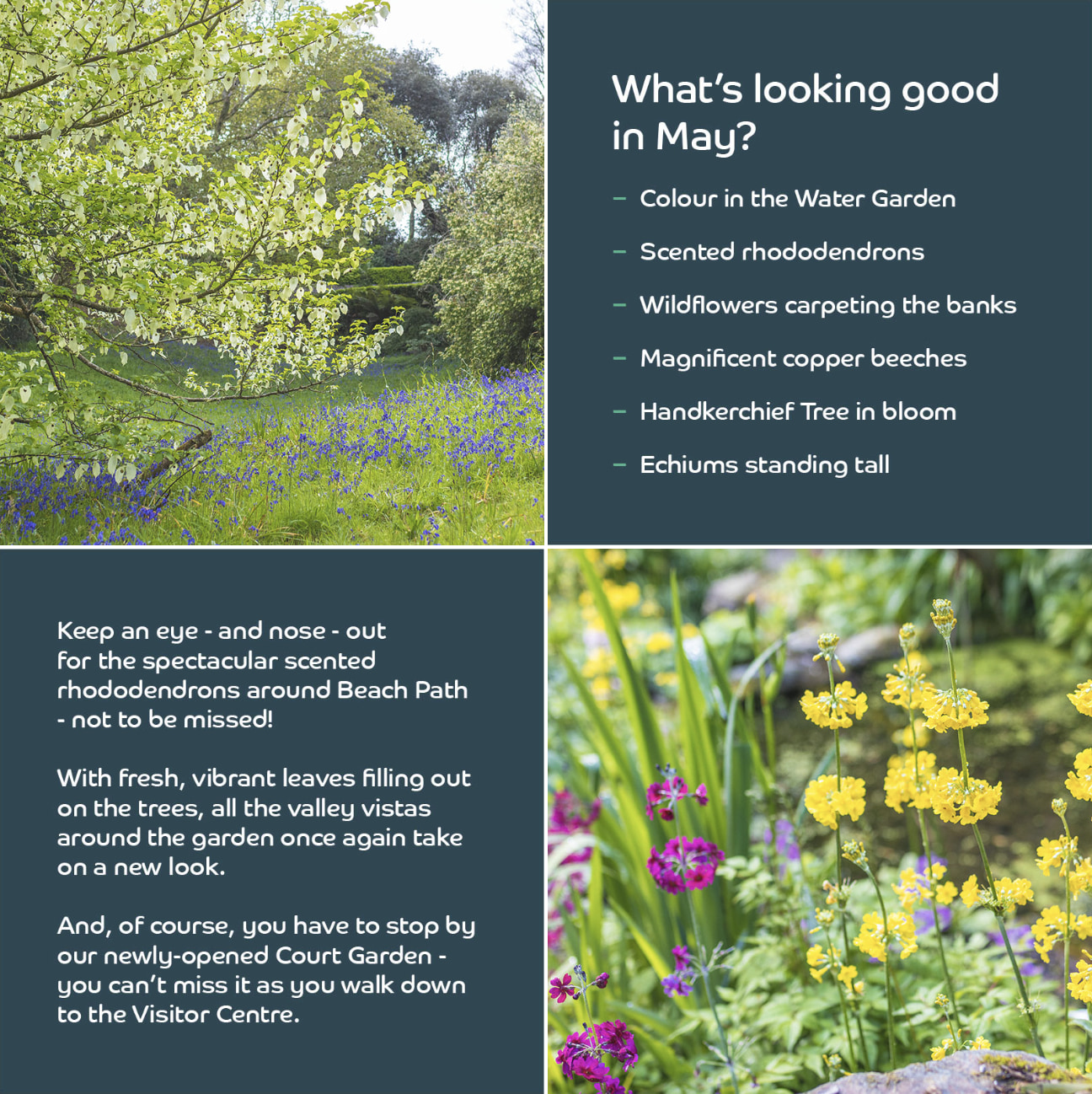 The Great Gardens of Cornwall Art Auction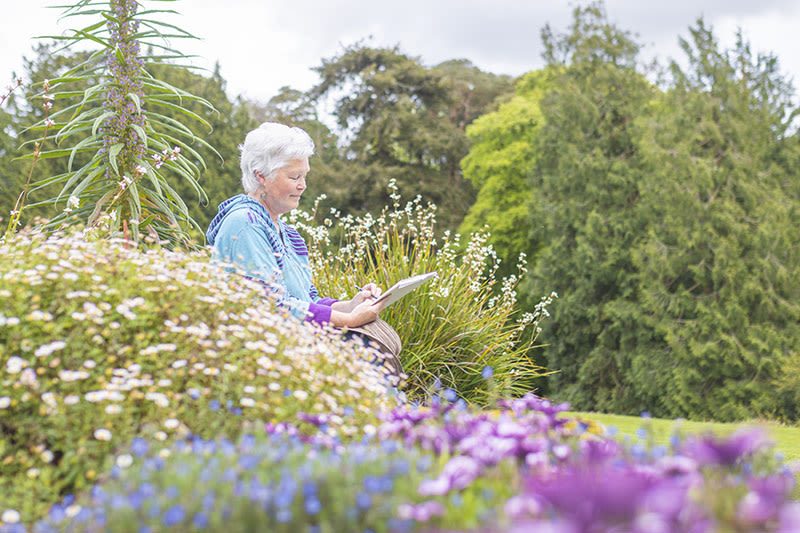 We are very proud to be taking part in The Great Gardens of Cornwall's Great Art Auction, with 9 artists creating garden-related works to be auctioned to raise funds for Cornwall Community Foundation.
The artist we've chosen to create our artwork is Trebah's own Mary Jago, who has not only worked at the garden for a number of years but, as you will see, is also a very talented artist.
Click below to find out more about Trebah's involvement and the auction.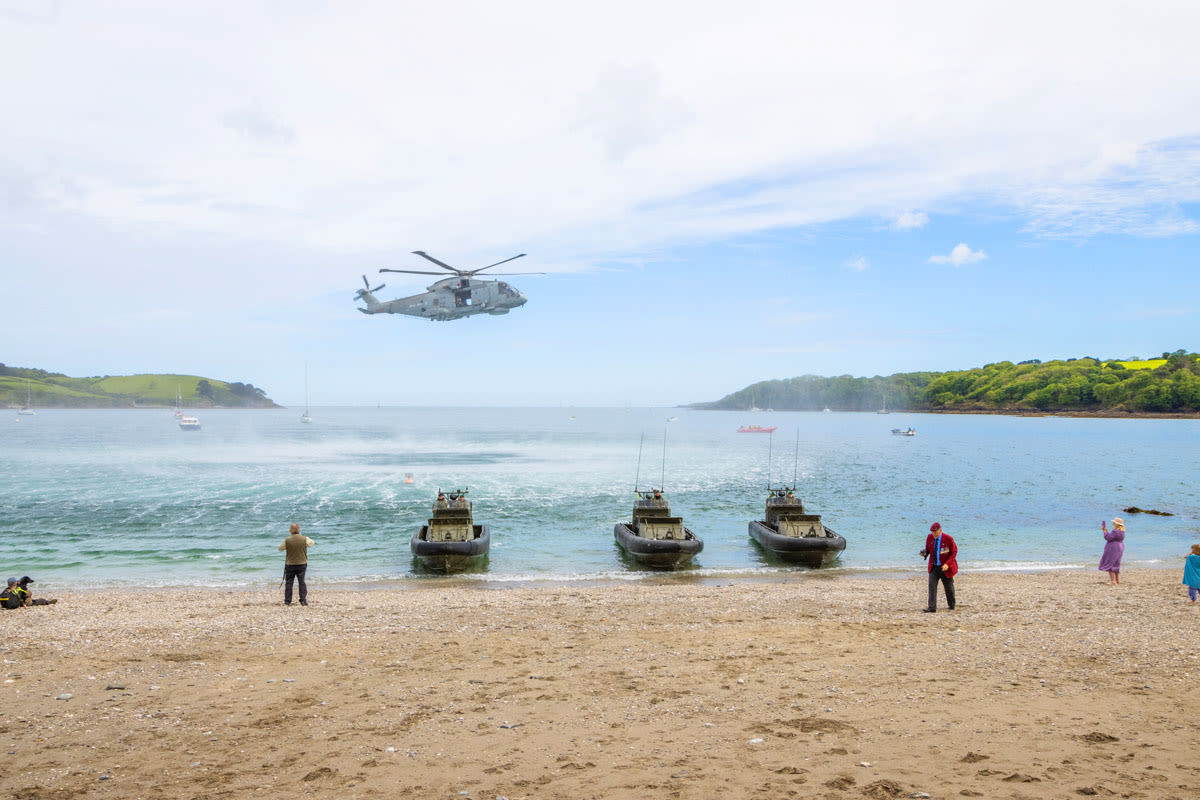 Save the date: Military Day 2023
Trebah's Military Day will take place on Saturday 10 June and is always a highlight of the Trebah calendar. Keep an eye on our social media and website for further updates.

May Half Term Trail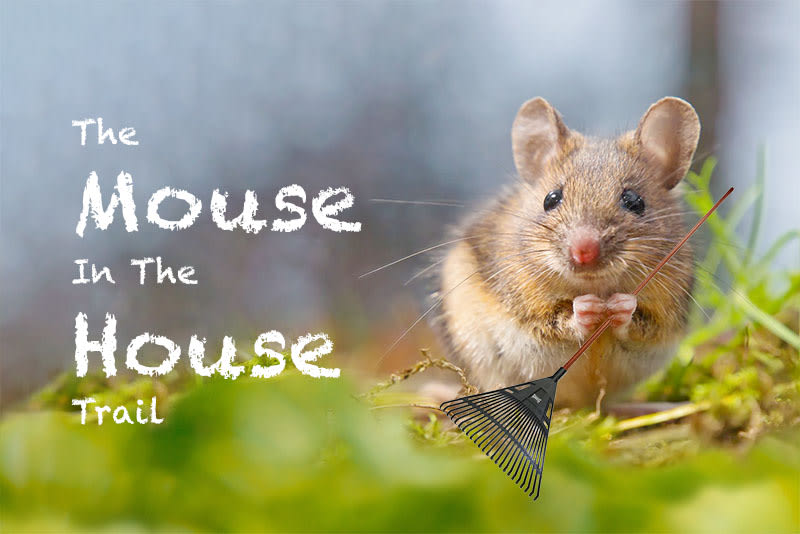 Follow the trail around the garden, find the 10 mouse houses and discover what jobs the Trebah mice do.
Trails are £2 per child and can be purchased from the entrance desk during your visit.
There is no pre-booking required for visits to Trebah, so just come along and have some half-term fun!


Upcoming events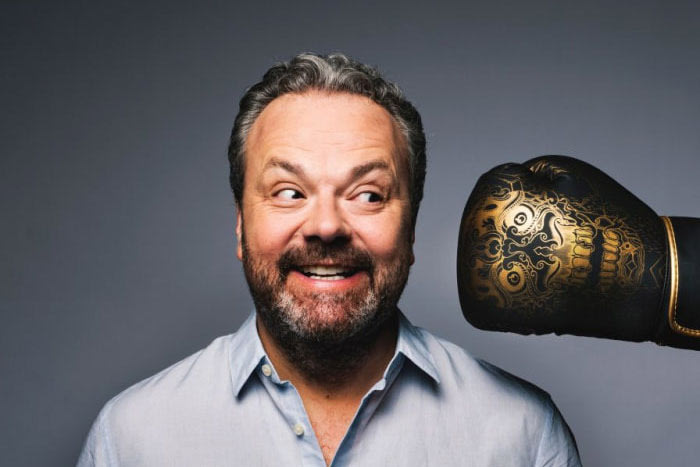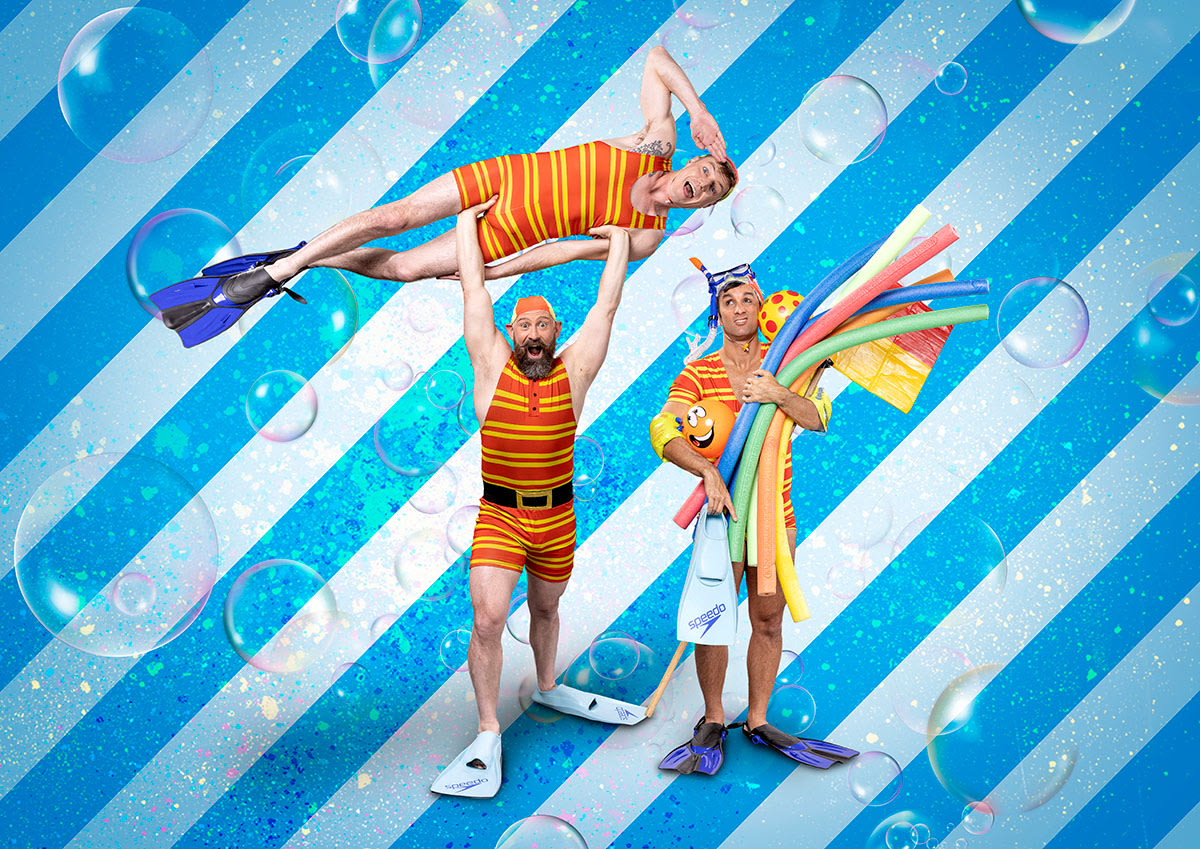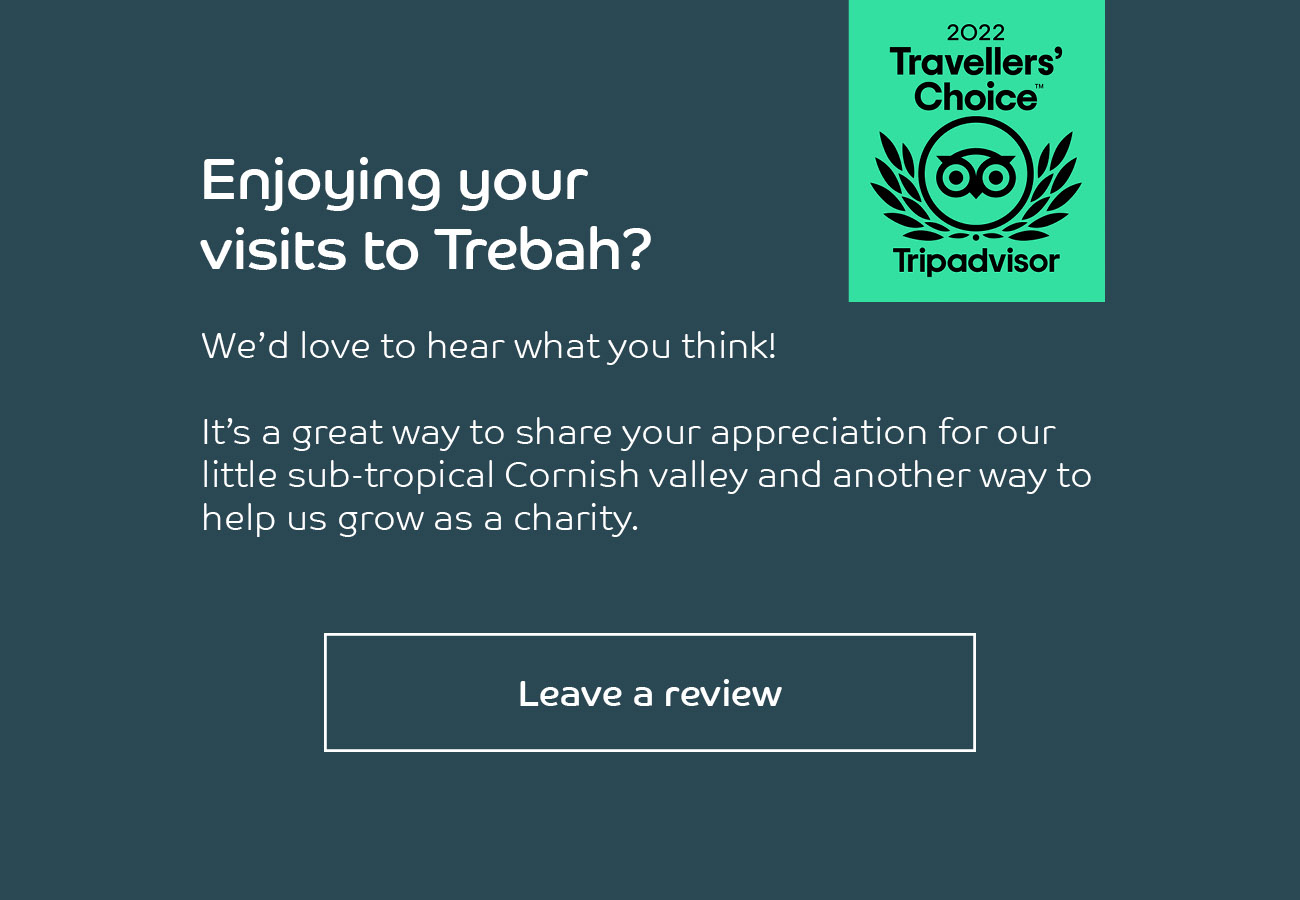 Related articles