To complement the lovely plants that Debbie grows in Trebah's Nursery (find out more in our Discover Trebah Nursery article), we have a supply of local and British nurseries for the majority of our other outdoor plants. Trebah Plant Centre's aim is to support pollinators and we do this as much as possible by focussing on pollinator-friendly flora.
As we start the season, we have spring flowering bulbs like Erythronium pagoda, daffodils and fritillaries available. Also this time of year we stock a large range of evergreen azaleas, rhododendrons and camellias for beautiful spring colour and perennials, herbs and even edible violas, inspired by Trebah Kitchen.
To house your new plants, we have our taupe-coloured pots which, at the end of their lives, can be easily recycled in many parts of the country.
The Garden Shop, over by the Plant Centre, has a lovely range of garden tools from the Burgon and Ball, as well as gloves, pots for indoors and out, garden gifts, a large array of houseplants and much more. Make sure you pop in and have a browse during your next visit!
And we haven't forgot your four-legged family member either - there's a fantastic selection of leads and toys to keep every dog happy too.
Coming up in 2023
We have a number of very exciting additions to the Plant Centre this year. These include:
–  The new and improved Trebah seed collection, so you can grow your own Trebah at home!
–  A new collection of bird feeders and feeds
–  A new range of wildflowers, flower and vegetable seeds
–  A selection of small bag compost mixes for succulents, orchids, citrus and houseplants.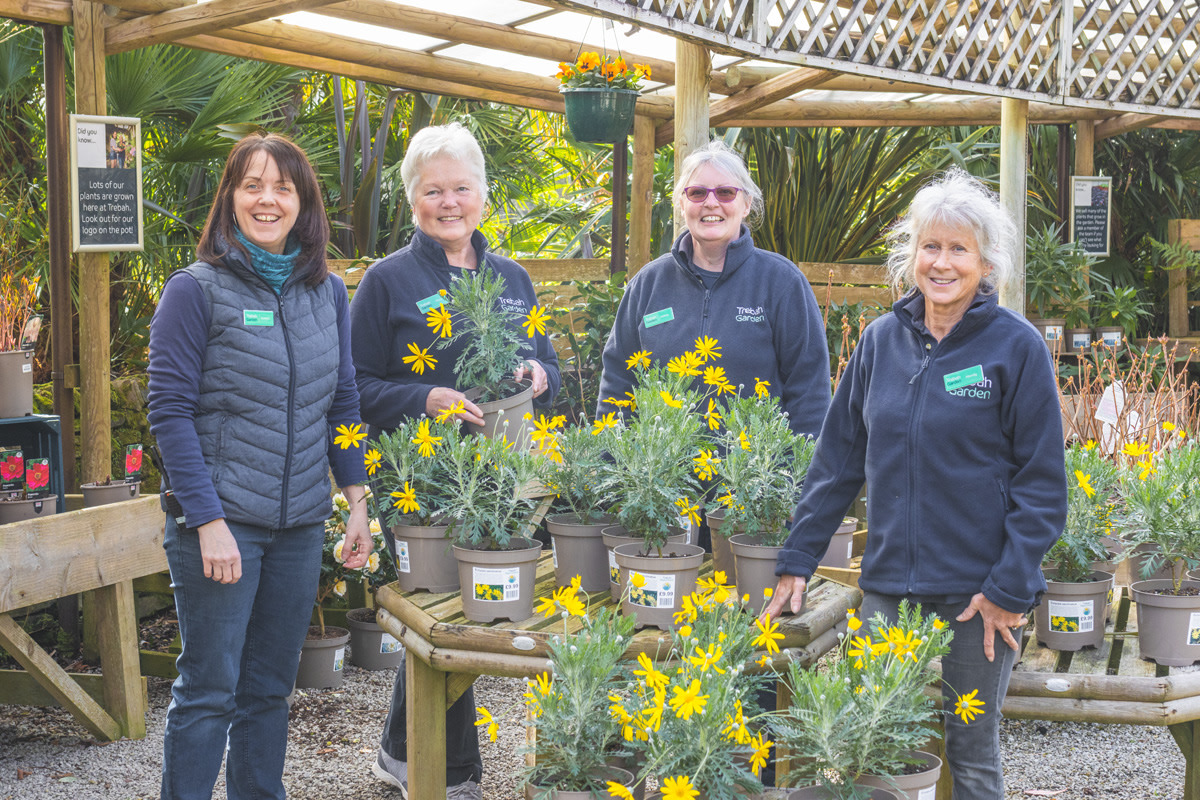 Meet the team
We have a very knowledgeable, friendly, and helpful team with a passion for gardens and the environment.
With Debbie managing the Nursery, Kelsey running the Plant Centre and Garden Shop, Mary and Mandy assisting in the Plant Centre and Garden Shop and a new team member joining in April for the season, we are all very much looking forward to the year ahead.
Be sure to stop by, say hello and ask any botanical questions you might have during your next visit.