Welcome back to 'Trebah Kitchen' with a street food, festival style twist designed especially to keep us all safe this summer!
To enable us to implement social distancing in our kitchen we have had to review and adjust our offer.
We still have the same ethos and commitment to quality; the only difference is our food is now available in a much more flexible format that suits the current situation and offers you a widely flexible dining experience.
We really are looking forward to making new summer foodie memories with you in our sub-tropical paradise.
Browse our summer 2020 menu below
For the latest menu, please click HERE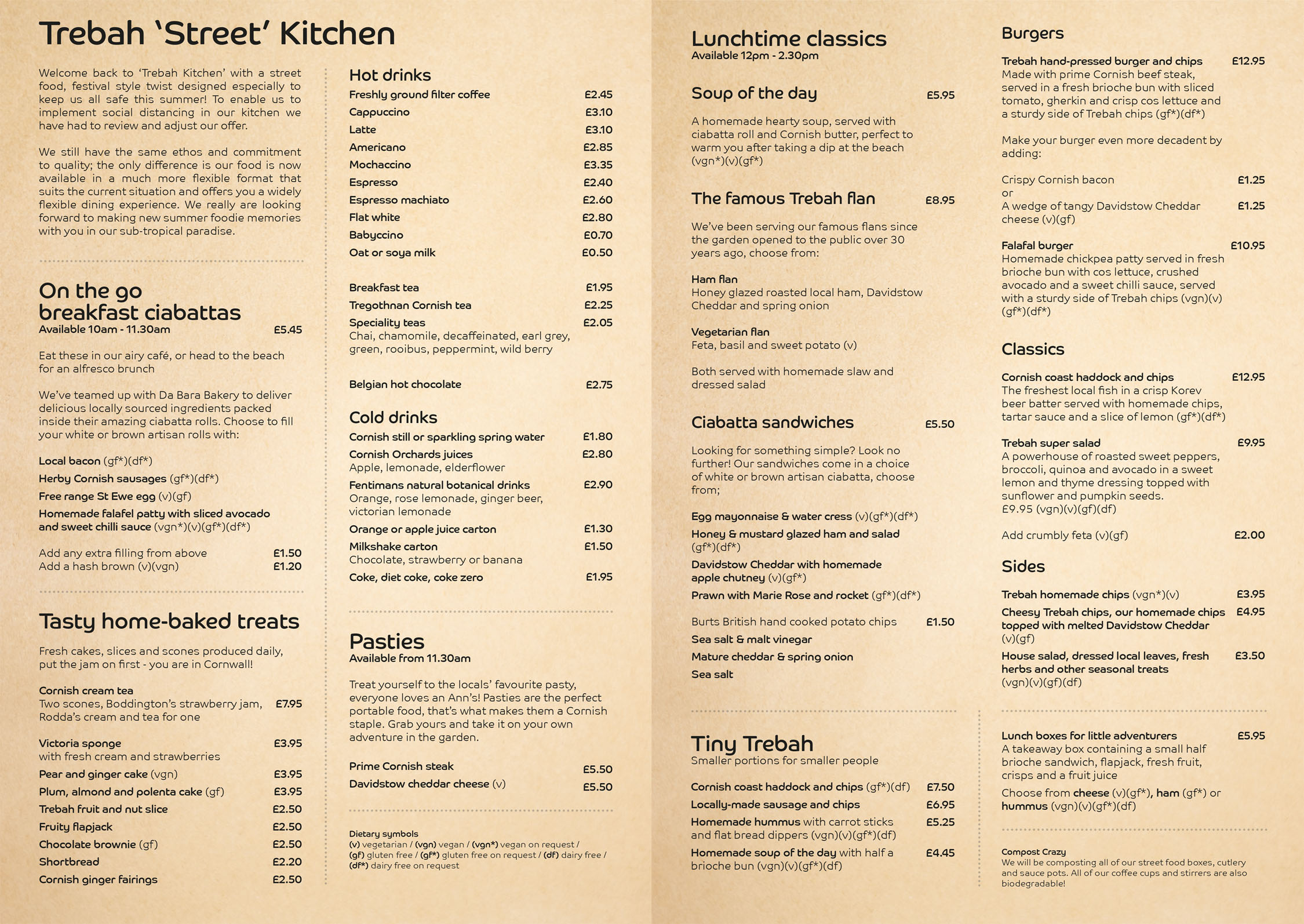 The main changes
There is now a one-way system through the cafe which must be adhered to at all times

Indoor and outdoor seating has been reduced and spread out to comply with social distancing

Our usual menus have been replaced with disposable paper menus and large printed versions are also displayed on the cafe walls

The cafe only accepts card paments and contactless is preferred

There are large plastic screens at the tills to protect both our staff and our visitors

We ask that only one person from each party come up to the till to reduce queueing numbers

Should queueing be necessary, lines are marked on the floor at 2m intervals