Trebah's hydrangeas can be enjoyed beyond the garden...
For 25 years, the Garden Team carefully cuts a colourful selection of hydrangea heads and sends them up to Bradwell in Derbyshire for their annual well dressing.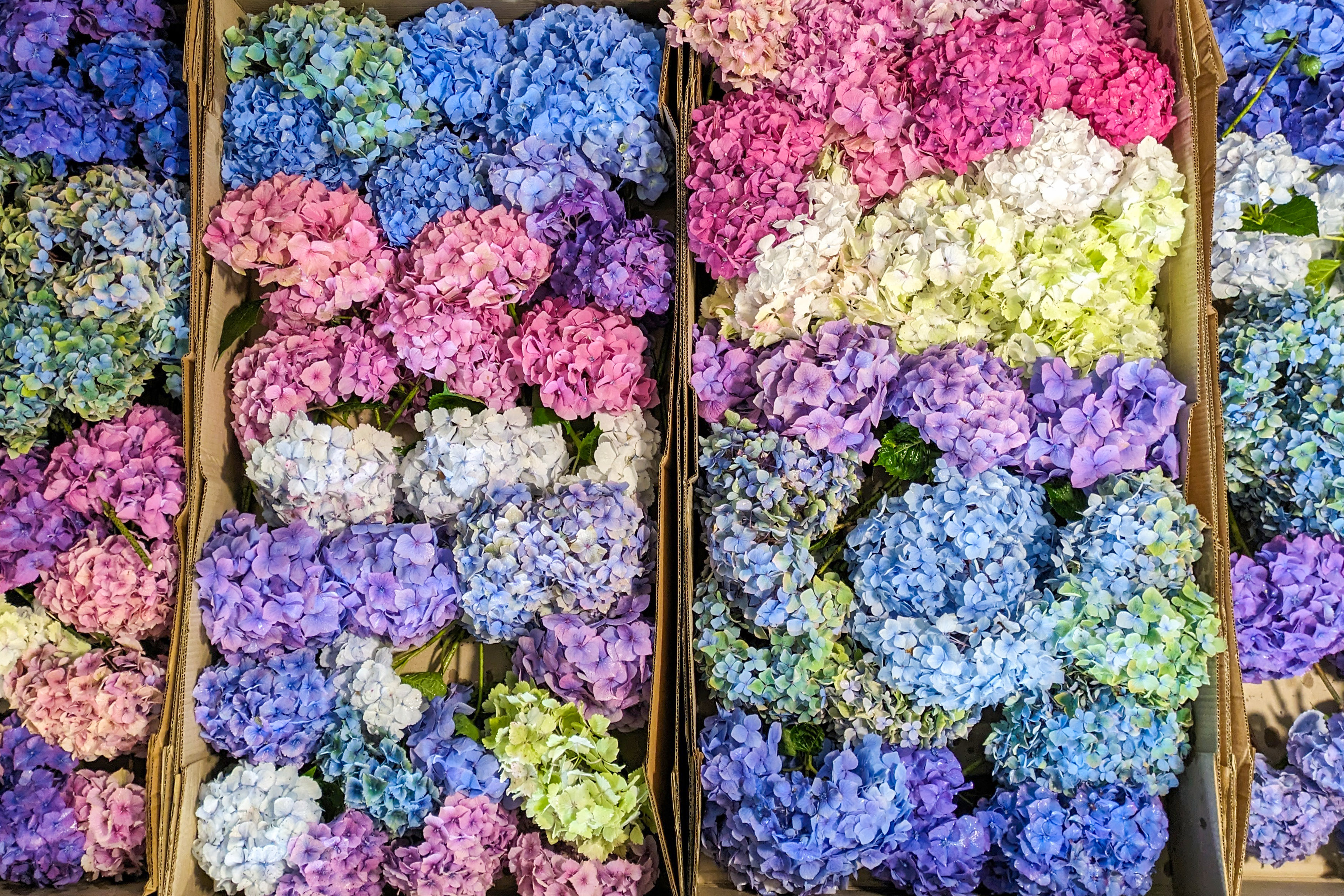 Trebah hydrangeas, carefully cut by Head Gardener Darren, ready to be sent
What is well dressing?
Well dressing is the art of decorating springs or wells with pictures made of natural products and, in this, case hydrangea sepals!
The origins of well dressing are murky, but it was most likely an old folk tradition adopted by the Christian Church and has been observed in a number
Four artworks are created around the four wells in the village and are on display for a week prior to their carnival. This year the well dressings are exhibited from Saturday 5 - Monday 14 August.
A blast from the past
This is a nice echo of the reason Trebah's hydrangeas were originally planted in the 1950s; for cut flowerheads to be sent up to Covent Garden and raise funds for the garden.
Trebah's beautiful display of hydrangeas begins flowering in July every year and continues to bloom through autumn and well into winter.