Trebah gift shop is the perfect one-stop shop for sustainable, local and artisan gifts.
Whether you're shopping for toddlers, housewarming gifts, or for a little treat for yourself, we have it all!
Dock And Bay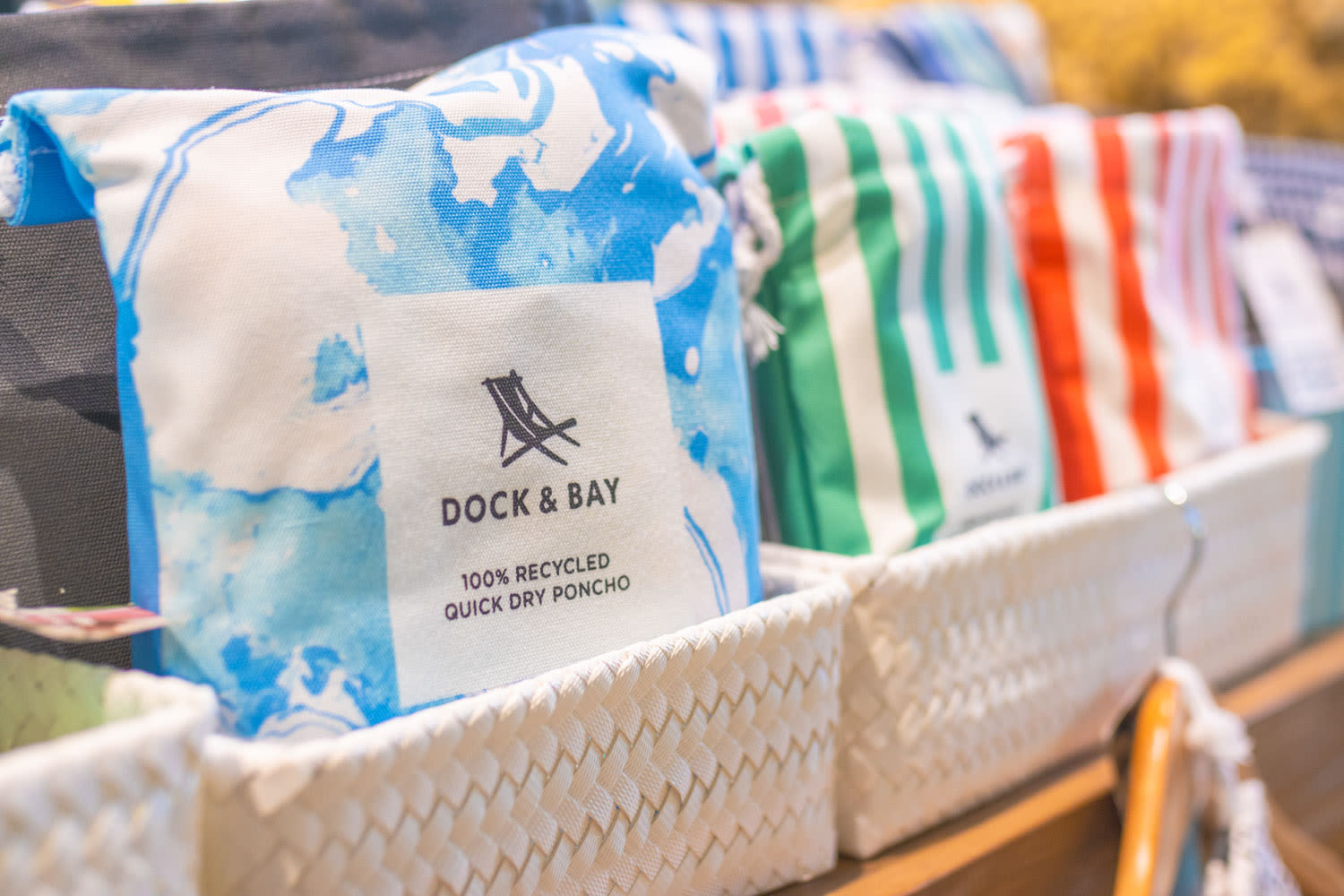 Dock And Bay 100% recycled ponchos, towels and robes
If you're looking for an eco-friendly beach towel that is also sand resistant, look no further than Dock and Bay's range of towels, towel robes and shammys. Available in a beautiful range of different colours and prints, and presented in a handy travel bag, these should be included in your perfect beach essentials!
Waterhaul Sunglasses & Knives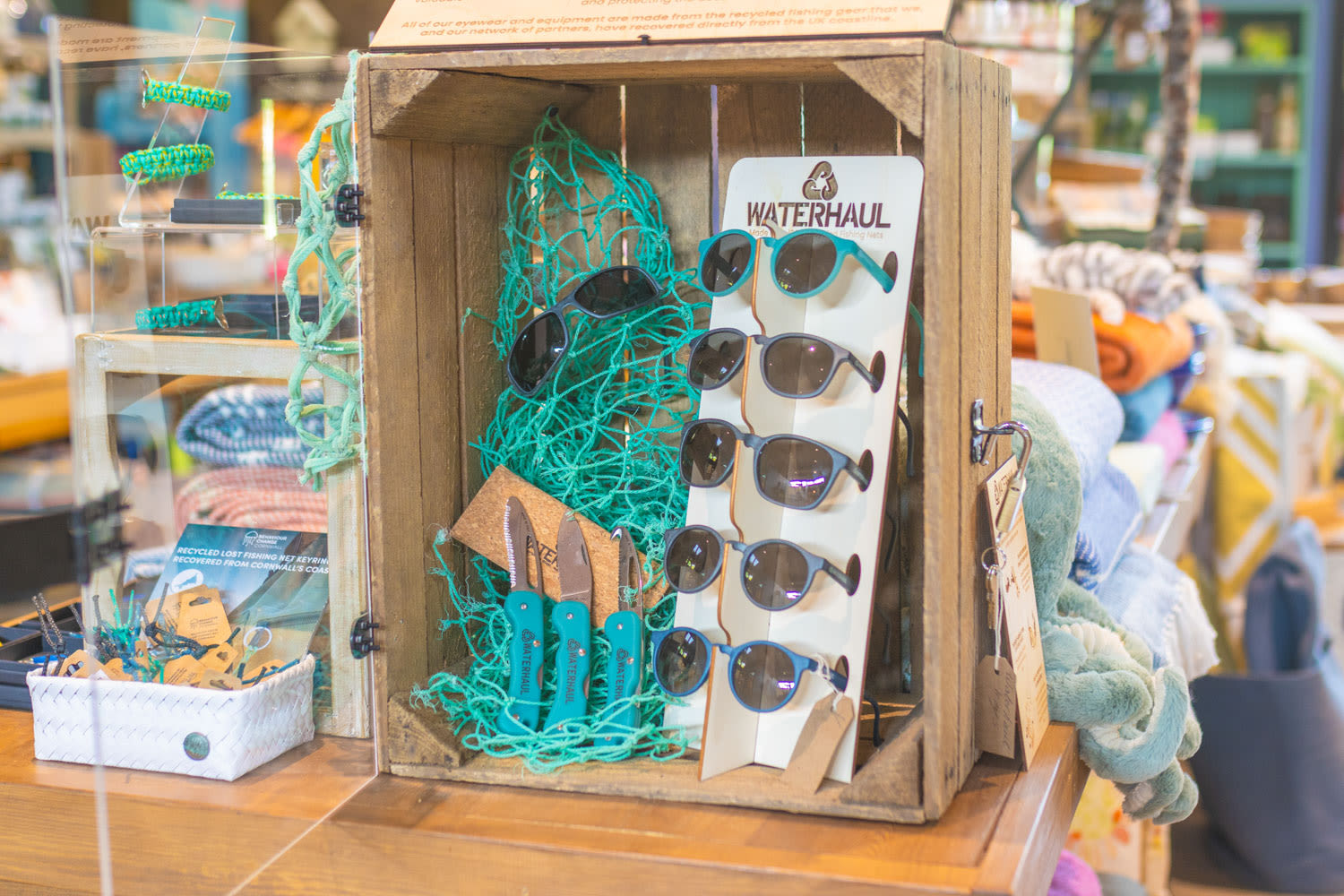 Waterhaul sunglasses and knives
We recently introduced the Waterhaul gang to Trebah, along with their fantastic range of eco-friendly eyewear and knives. Made from abandoned fishing gear by a team of local Cornish surfers, this is a fantastic small business to support, with an epic range of stylish eyewear.
Liga Cork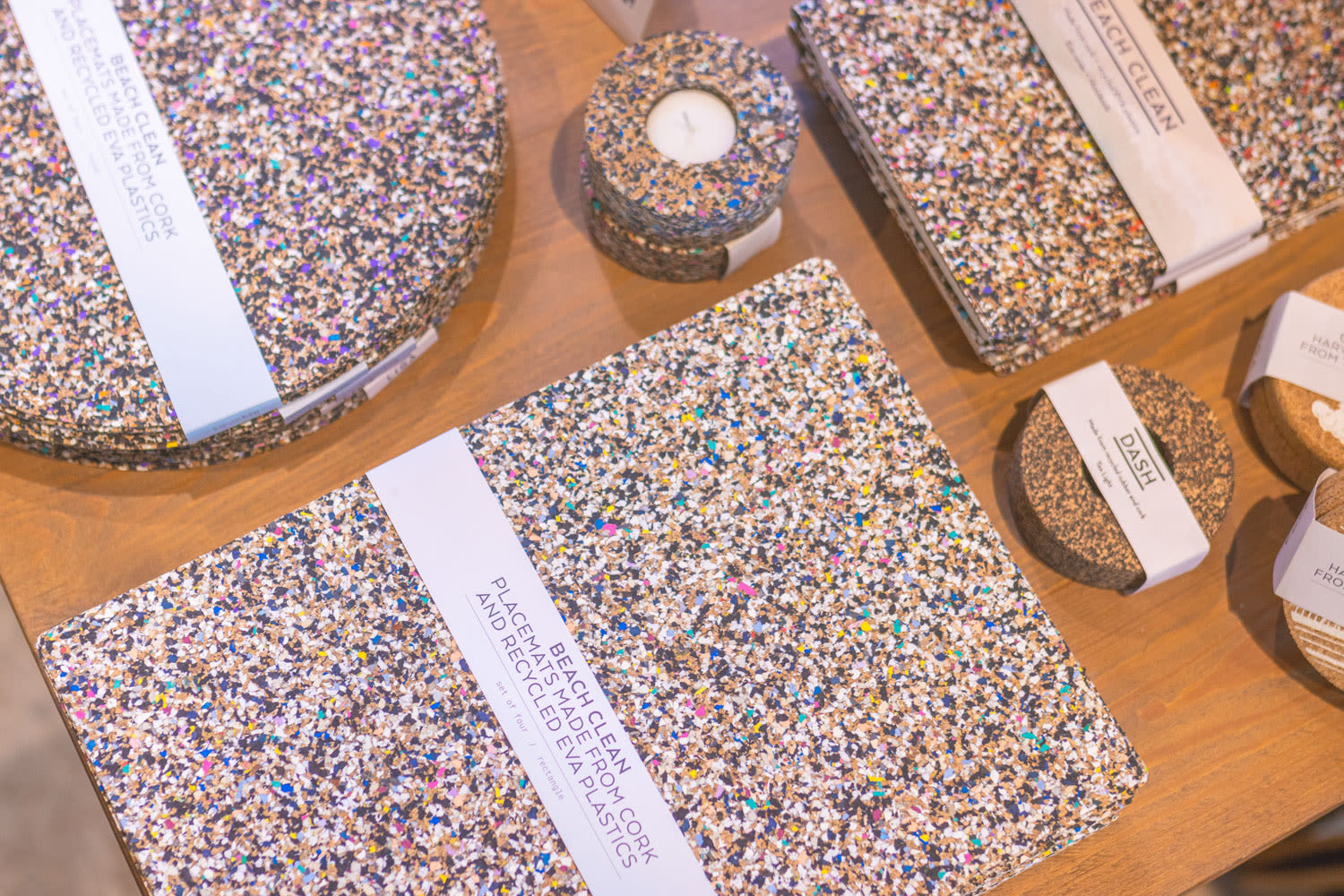 A popular brand we stock here at Trebah is Liga Cork. All harvested by hand every 9 years from the cork oak tree, without needing to fell any, we stock their coasters, place mats, yoga blocks and more. The cork even has the amazing ability to absorb CO2 even after it's turned into the final product!
Liga Cork also have a stunning range of Beach Clean products. You can easily spot the colourful collection as it's a combination of Cork and recycled EVA plastics. You can choose from coasters, notebooks, place mats or even candle holders! The way they're constructed means that no 2 products are alike, so you're guaranteed to take home a one-of-a-kind item!
Weaver Green Rugs and Textiles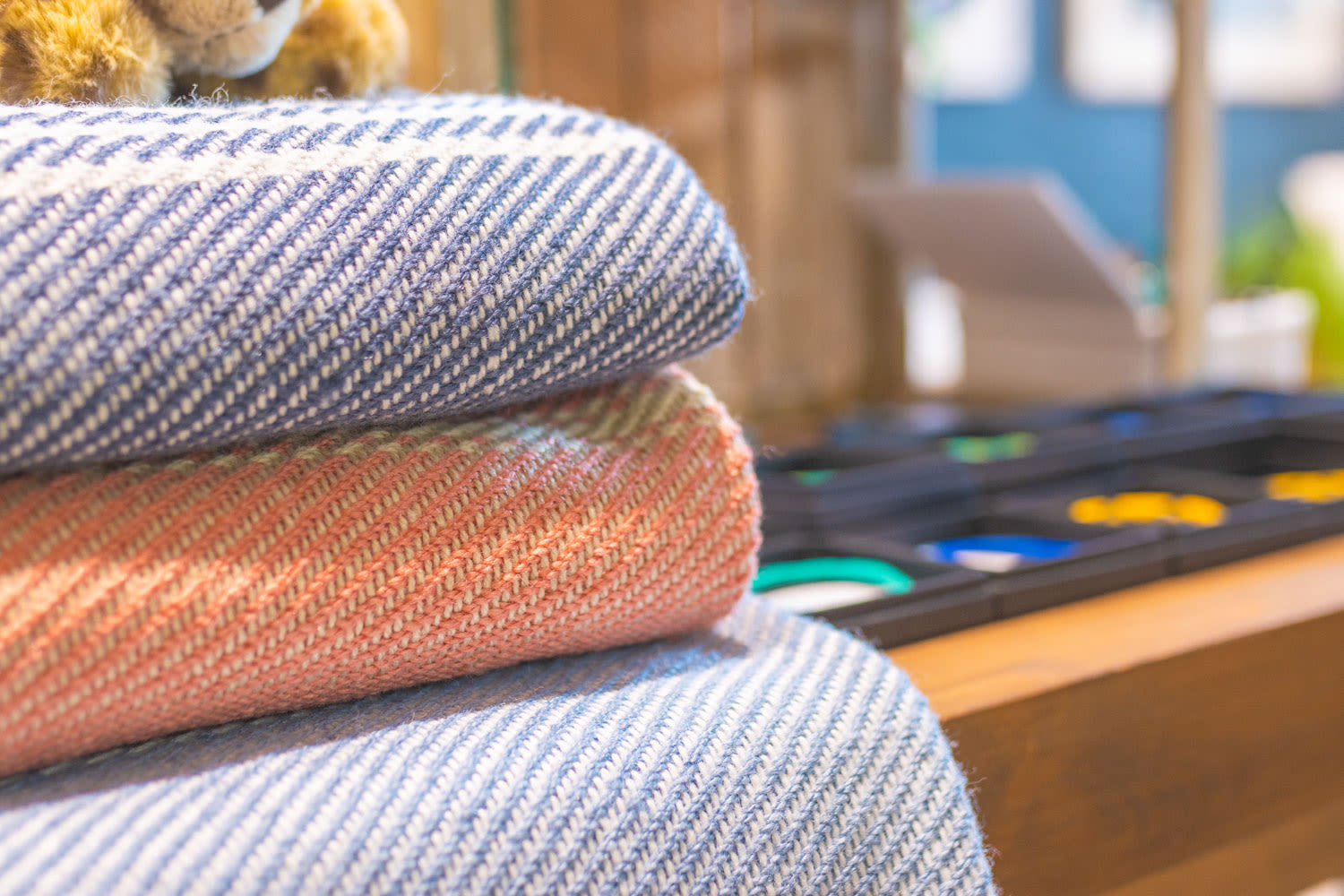 Weaver Green Rugs and Textiles
Our stunning array of Weaver Green blankets are made from recycled plastic bottles, that are shredded, then melted and extruded into long fine fibres that are then spun into yarn to make a beautiful fabric to keep you warm and cosy!
Behaviour Change Cornwall Jewellery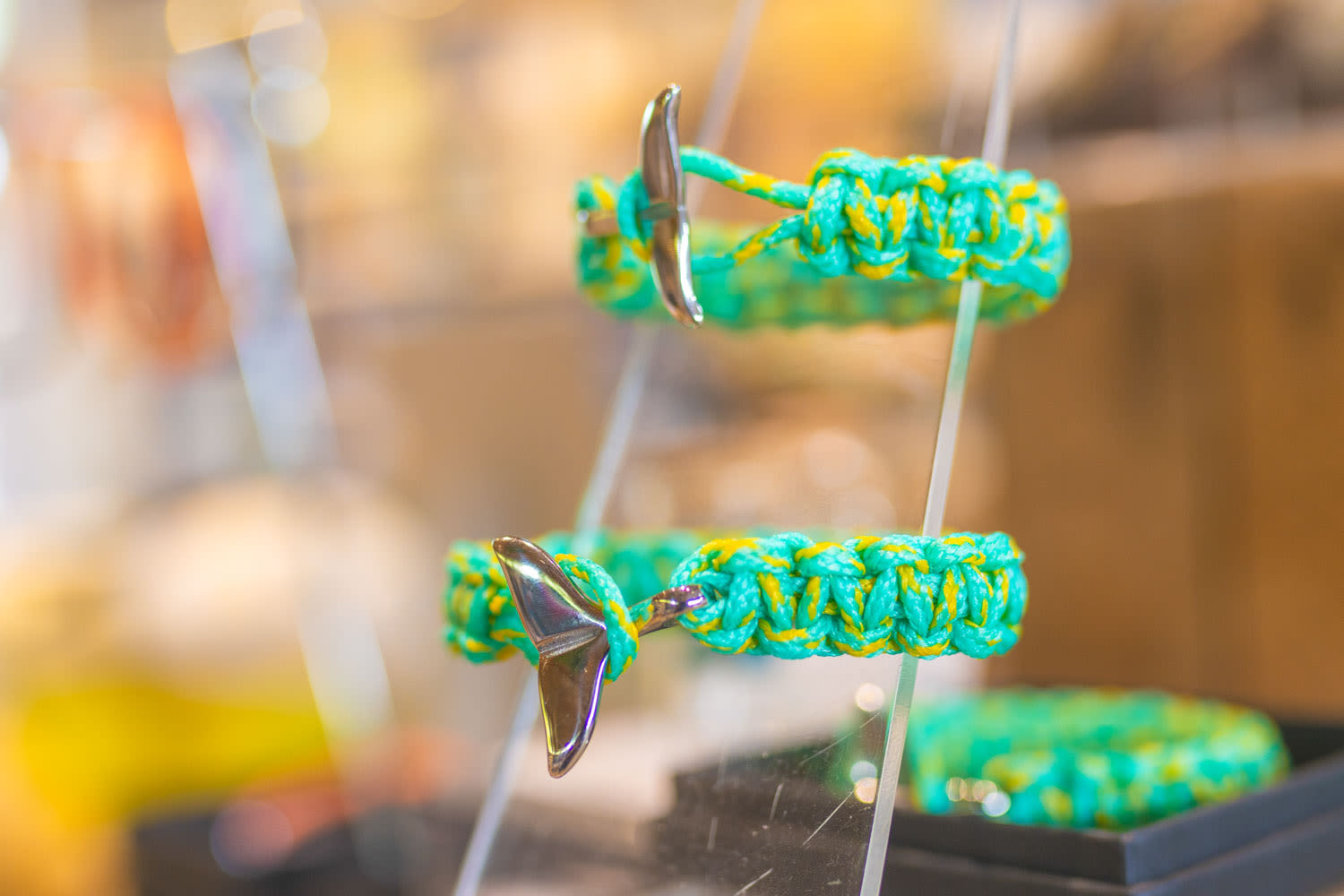 Behaviour Change Cornwall Jewellery
Behaviour Change Cornwall is a local company helping to clean Cornwall's beaches and, at the same time, create fashionable accessories for everyday use. Not only this, but they also label each bracelet/earring set with which beach it came from and what it's made from!
Related articles