6. Upton Towans
Upton Towans (sometimes referred to Mexico Towans) has an incredible reputation of being an amazing beach across all aspects. With a huge expanse (2 ¼ miles to be precise) of sandy beach, rock pools to swim in when the tides out, incredible surf and sand dunes (towans) behind you, this spot is definitely a popular one.
Benefitting from being dog friendly all year round, in the winter, you'll likely see more four-legged friends than two!
When visiting, make sure you park in the Gwithian Towans car park, and walk west down to the centre of the beach, as there are dog restrictions in place towards Godrevy, and also at the Phillack end too.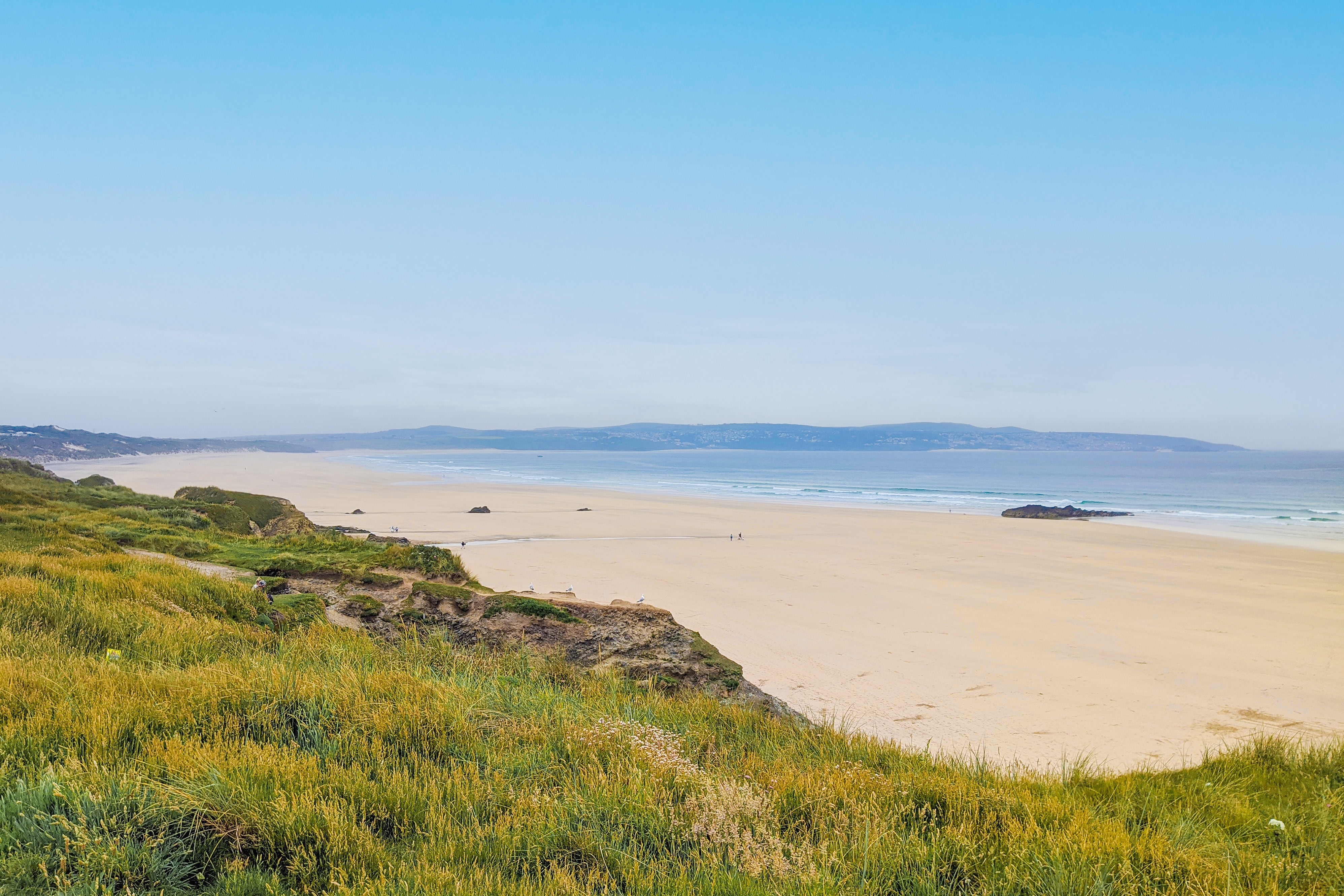 5. Harlyn Bay
Another beautiful spot on the North Coast to check out! Harlyn is situated just west of Padstow and has the advantage of being a beautiful sandy beach for your fluffy friend to run around.
Perfectly sheltered with cliffs on either side, this is a great beach to bring the whole family and let the dog run around, and maybe even do a spot of surfing!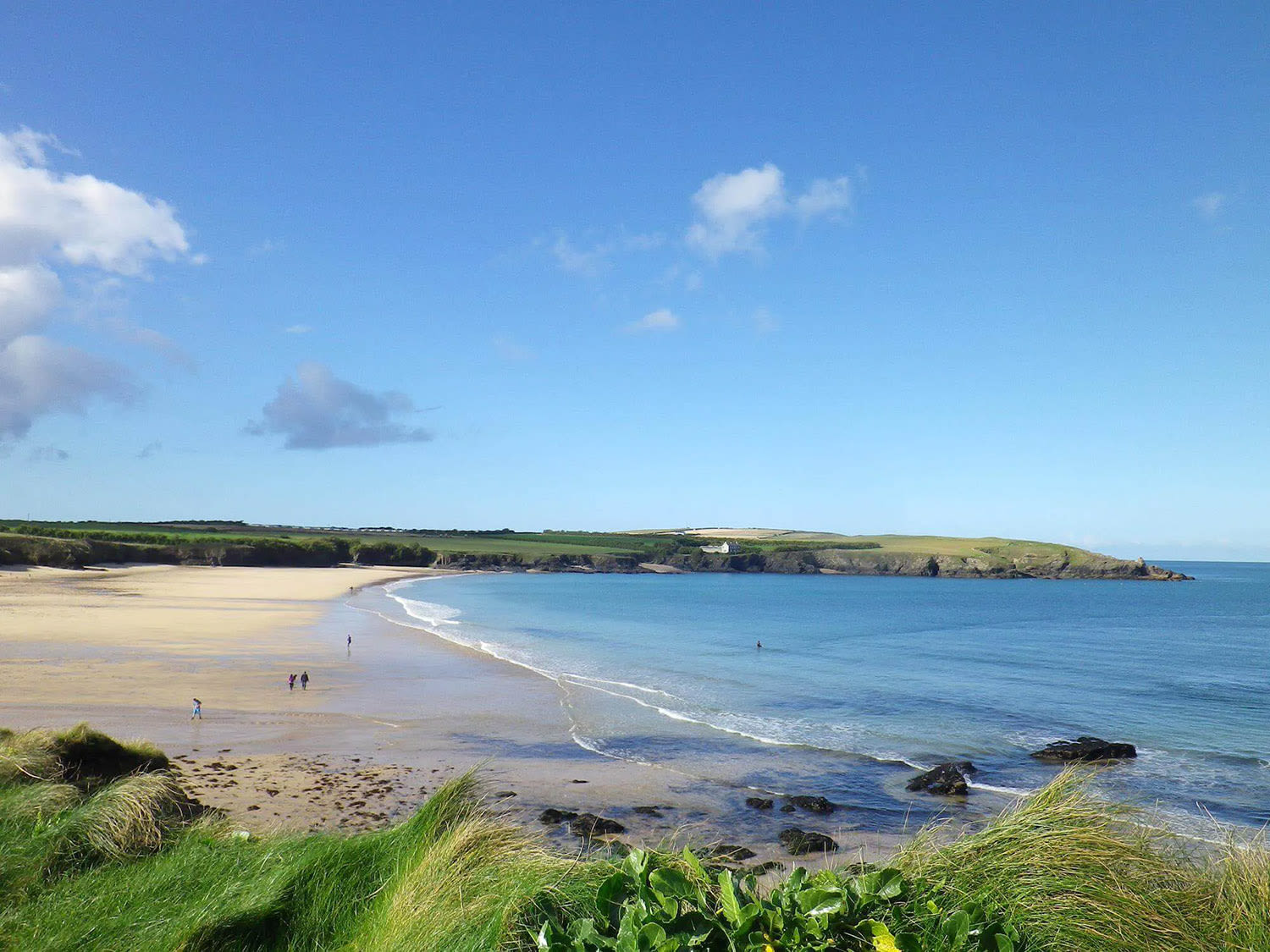 4. Nanjizal
Smaller than the previous two listed, however equally if not more stunning, Nanjizal is a fantastic beach to explore with your doggy pal. With no car park designated, bring your walking boots and park up at Lands End, following the coast path south to find Nanjizal.
This is definitely a walk that requires appropriate planning, as it's roughly a 3 mile hike to get there. With rock pools, waterfalls, caves and sand at low tide, there are lots of interesting things for your dog to explore!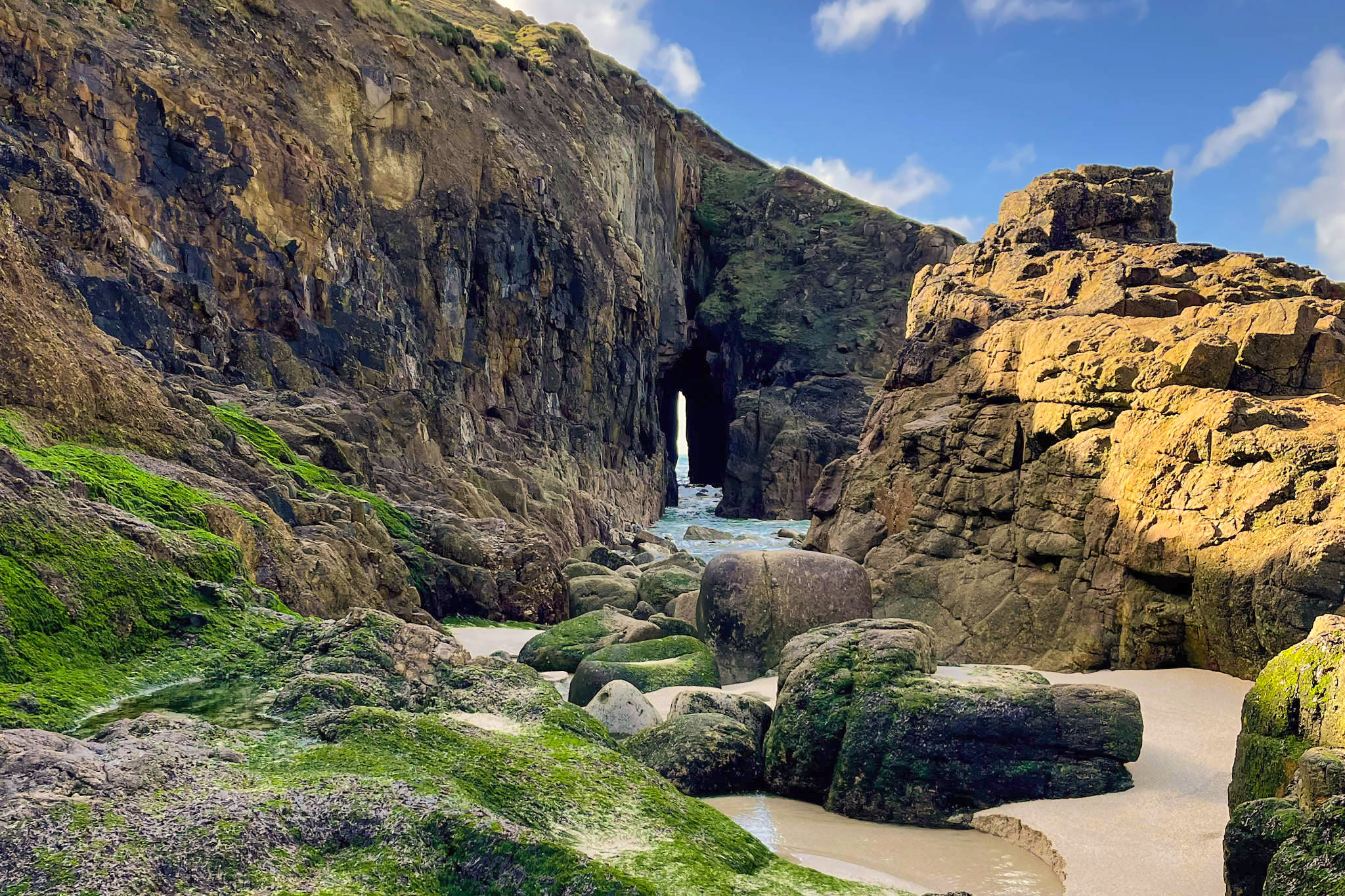 3. Pedn Vounder
Potentially one of the most famous, as recently named one of the best beaches in the world, Pedn Vounder is a beauty that has to be seen to be believed.
One of the more difficult to get to, you need to make sure both you and your pooch are prepared for a 20min downhill climb and the reverse as you leave. But we have to say, it's worth it!
With stunning crystal clear waters and vast clearings of sand at low tide, the perfect place for humans and dogs alike to get their Mediterranean-esque fix.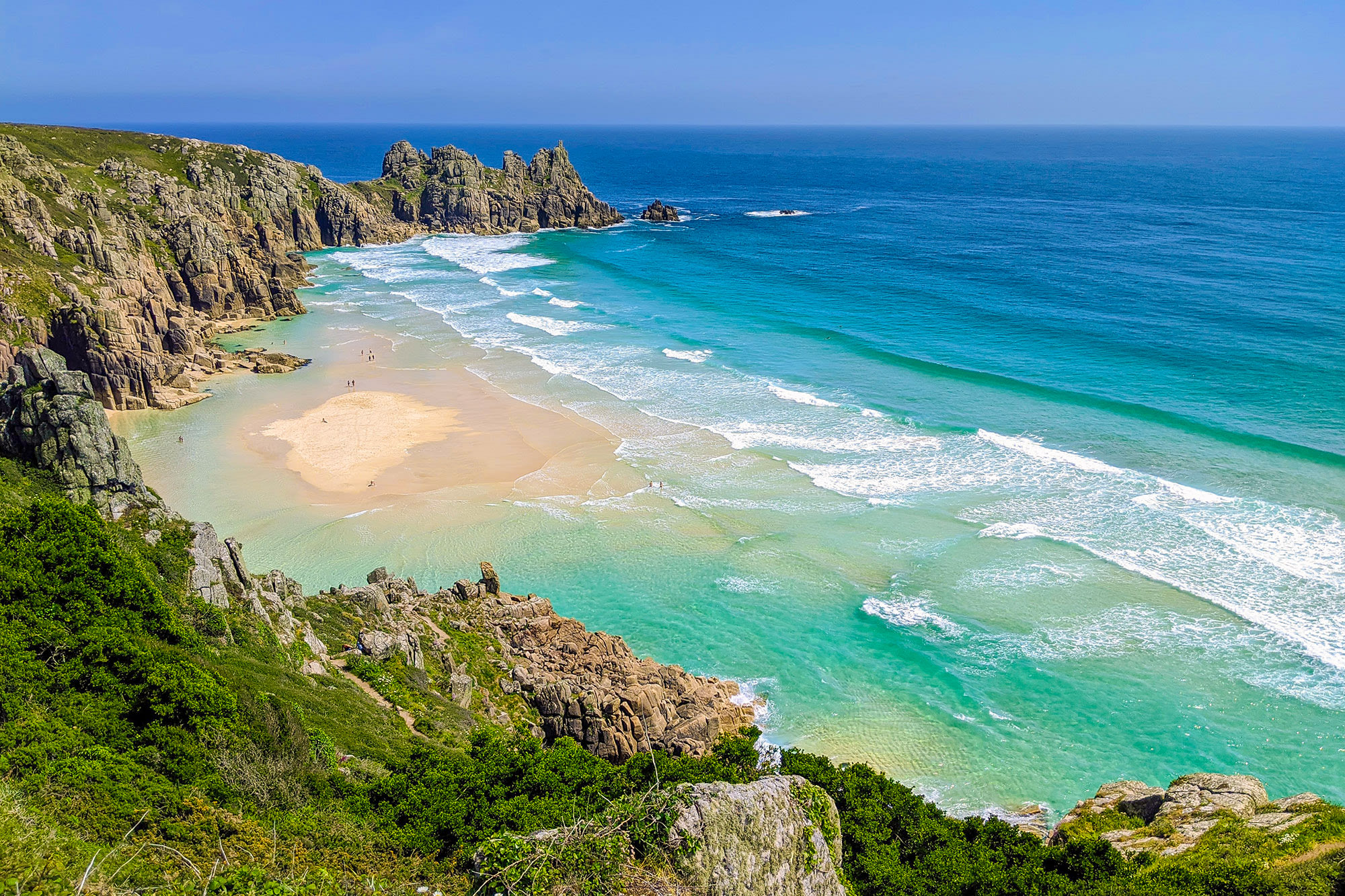 2. Coverack Beach
Down on the Lizard Peninsula, in a quaint Cornish village you will find Coverack beach. The area is known locally as being a lovely spot for a dip, with shallow calm waters that are great for your pup to splash around in! Most of the beach at low tide, comprises of sand and shingle, and is a more sheltered beach due to its location on the east eide of the lizard peninsula. This also means its usually a quieter spot in the height of summer than other local beaches! But please note, in the summer months, (June, July and August) your dog will need to stay on the lead.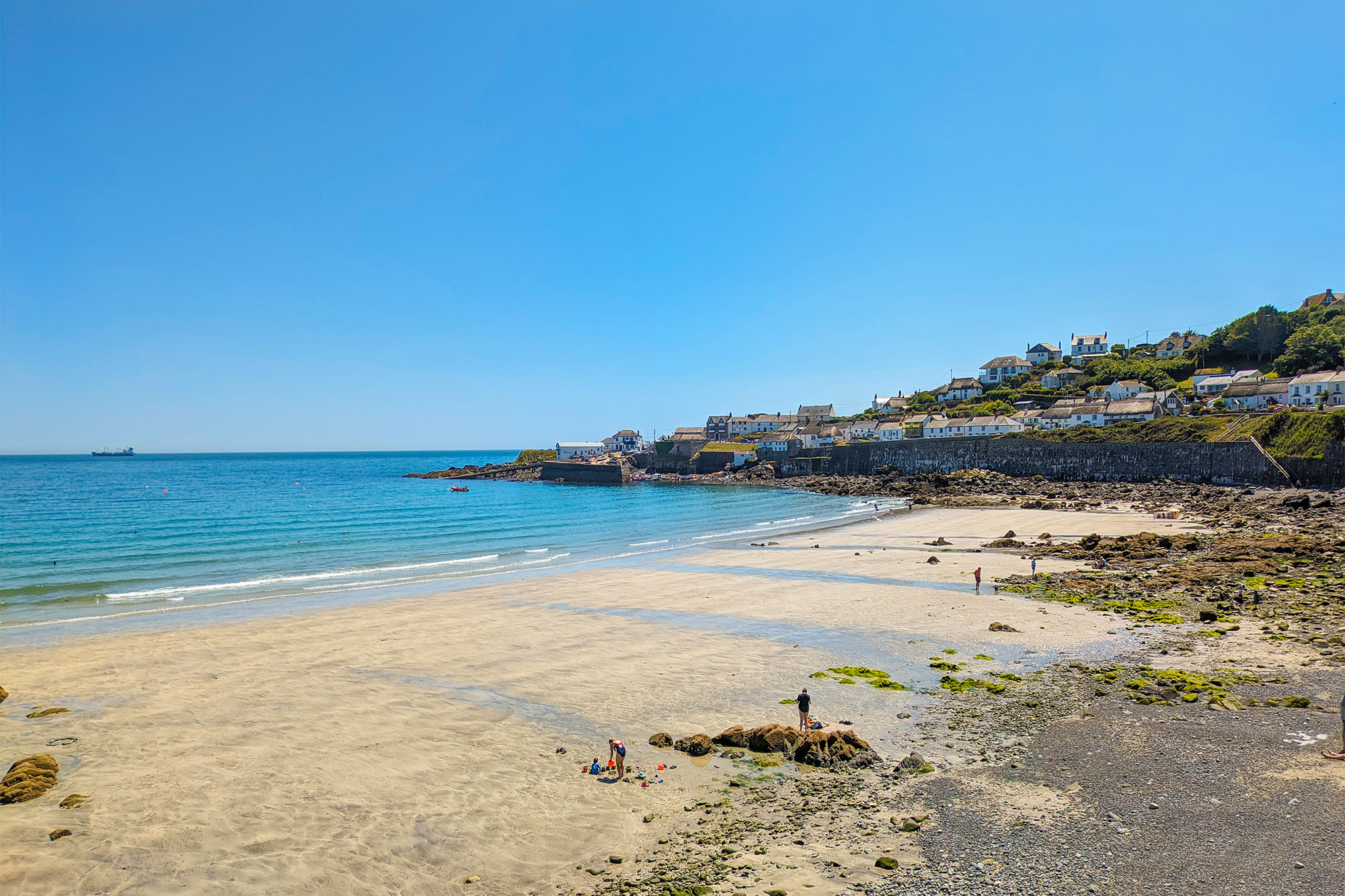 1. Polgwidden Cove
Polgwidden Cove, located at the bottom of our own Trebah Garden, is a quaint little beach located on the north side of the Helford river.
Known for crystal clear waters, and playing an important role in WWII, your dog will love sniffing around this pebble beach.
It's important to note that Polgwidden is only accessible via the garden, and doggies must be kept on a lead as they go around the garden, as well as on the beach.
With drinking bowls and even doggy ice cream available from the Boathouse Café, your dog will thank you for bringing them here!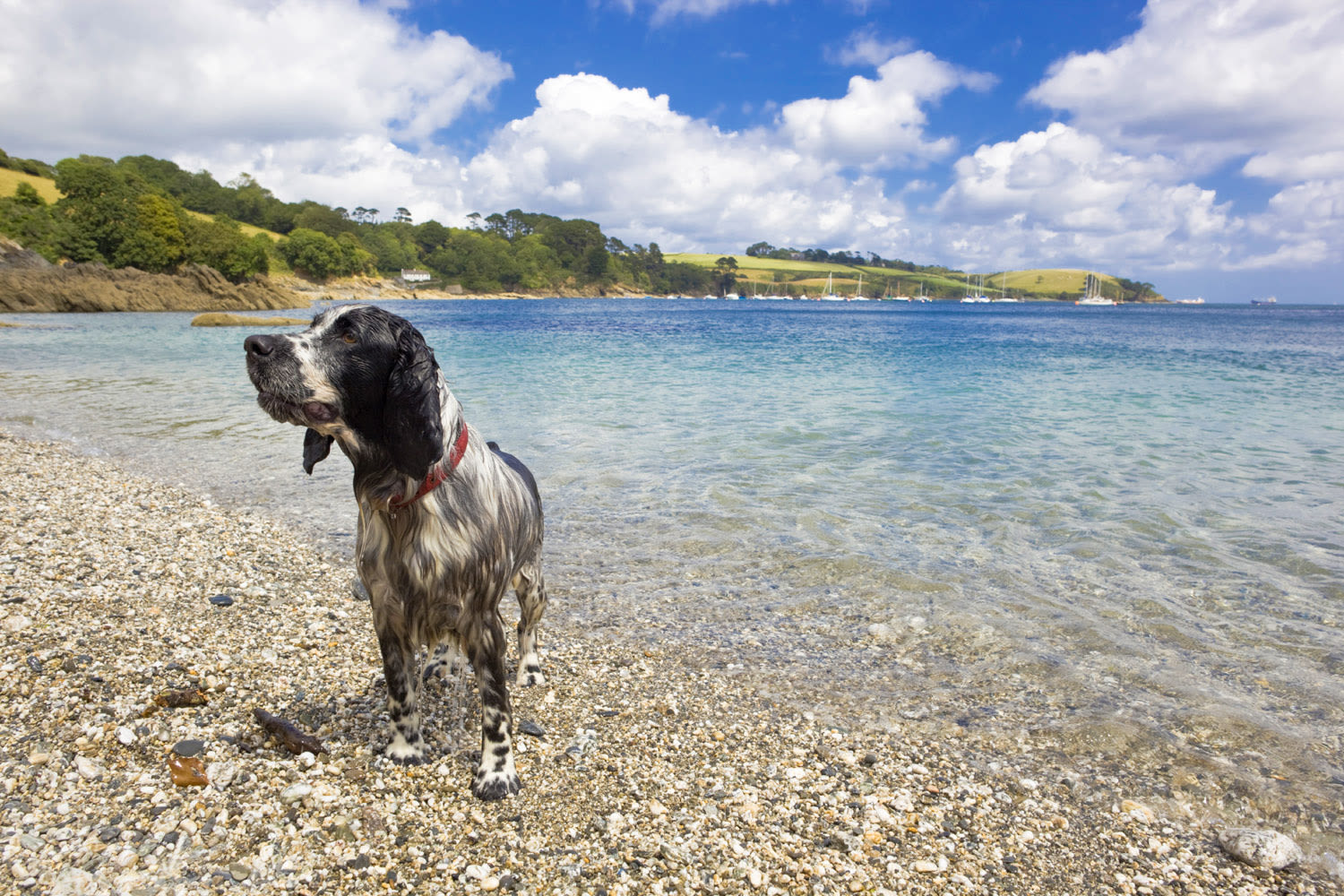 Polgwidden Cove (Trebah Beach)
Related articles