Come and play at Trebah this summer
We are looking to work with highly-experienced actors and those with less than five years professional experience to come and play with us at Trebah Garden on a new site-specific performance later this year.
Trebah is developing, in partnership with imPOSSIBLE Producing, a forward-thinking, relevant and sensitive adaptation of The Tempest which will be performed across the garden in September. Some performance roles within this project have already been cast and we are excited to be working with Bisola Elizabeth Alabi, Bec Applebee, Emily Faulkner, Sue Hill, Becca Hulbert and Mary Woodvine.
Following an initial R&D, working with a group of artists which included individuals from varying cultural backgrounds or who identified as part of the LGBTQ+ community, we are committed to working with a consciously diverse team on this project. We understand that this may mean working with local and national artists and would be happy to discuss travel and accommodation needs on an individual basis.
Our text, adapted from the original Shakespeare by writer Anna Mansell, will work with gender-neutral pronouns and therefore, we are not looking for particular gender identities for each role.
The roles we are looking to cast are:
Alonso
Captivated by the wealth of power bestowed upon them whilst PROSPERO lost themselves in learning, ALONSO lost sight of honesty and truth, entirely believing they were the rightful heir to the throne. They represent how easy it is to get wrapped up in the charms of power, without ever fully realising the breadth and depth of its implication. As the play progresses, they begin to show signs of regret – albeit instigated by their assumption that FERDINAND is dead. And by the end, they are repentant, but ultimately, they are responsible for a great many wrongdoings – the consequences of their actions, the legacy, reaching much further and deeper, than the simple takeover of Milan. Whilst we might feel empathy for their perceived loss, ultimately, it is hard to feel truly sorry for ALONSO.
To fill this role we are looking for an experienced performer of any age. £600 per week for four weeks.
Ferdinand
FERDINAND has experienced it all. They have tasted lust in all its various forms and have every intention to keep on living that way, should they ever make it off the island. Until they meet MIRANDA. They are bewitched by PROSPERO, ARIEL and perhaps most powerfully the one person who can turn them into a quivering wreck. Drawn by beauty, intimidated by sensuality, and desperate to prove just how important and powerful they are, should they be able to return to their homeland. But their confidence is a construct unmatched by MIRANDA's burgeoning empowerment. They try their best to keep up, but the truth is, as MIRANDA grows, so do they begin to question themselves. By the end, it is FERDINAND who jog runs to keep up with MIRANDA. It's not that they are weak or lame, rather, when faced with the true self-empowerment, they're easily dethroned from the version of power society gifted them.
To fill this role we are looking for an experienced performer of any age. £600 per week for four weeks.
Antonio and Sebastian
A double act, out of necessity, these two are connected through greed and greed alone. It serves for them to collaborate; it provides opportunity for them to hold even greater power than their privilege already brings. But they are manipulative and believe they're owed even more than they already own. Their plan to kill ALONSO and GONZALO is devised in a moment of preying on age and vulnerability. Without A&G in their way, they can claim what they truly believe is rightfully theirs. They have no visible redeeming features, neither are repentant for their sins, even when found out.
To fill these roles we are looking for performers, of any age, who have less than 5 years professional experience working in theatre. Each performer will be given a "buddy", a highly-experienced performer working in the show who has extensive experience performing professionally in theatre and specifically in outdoor site-specific work. As these are training roles we envisage offering a fee of £450 per week for four weeks.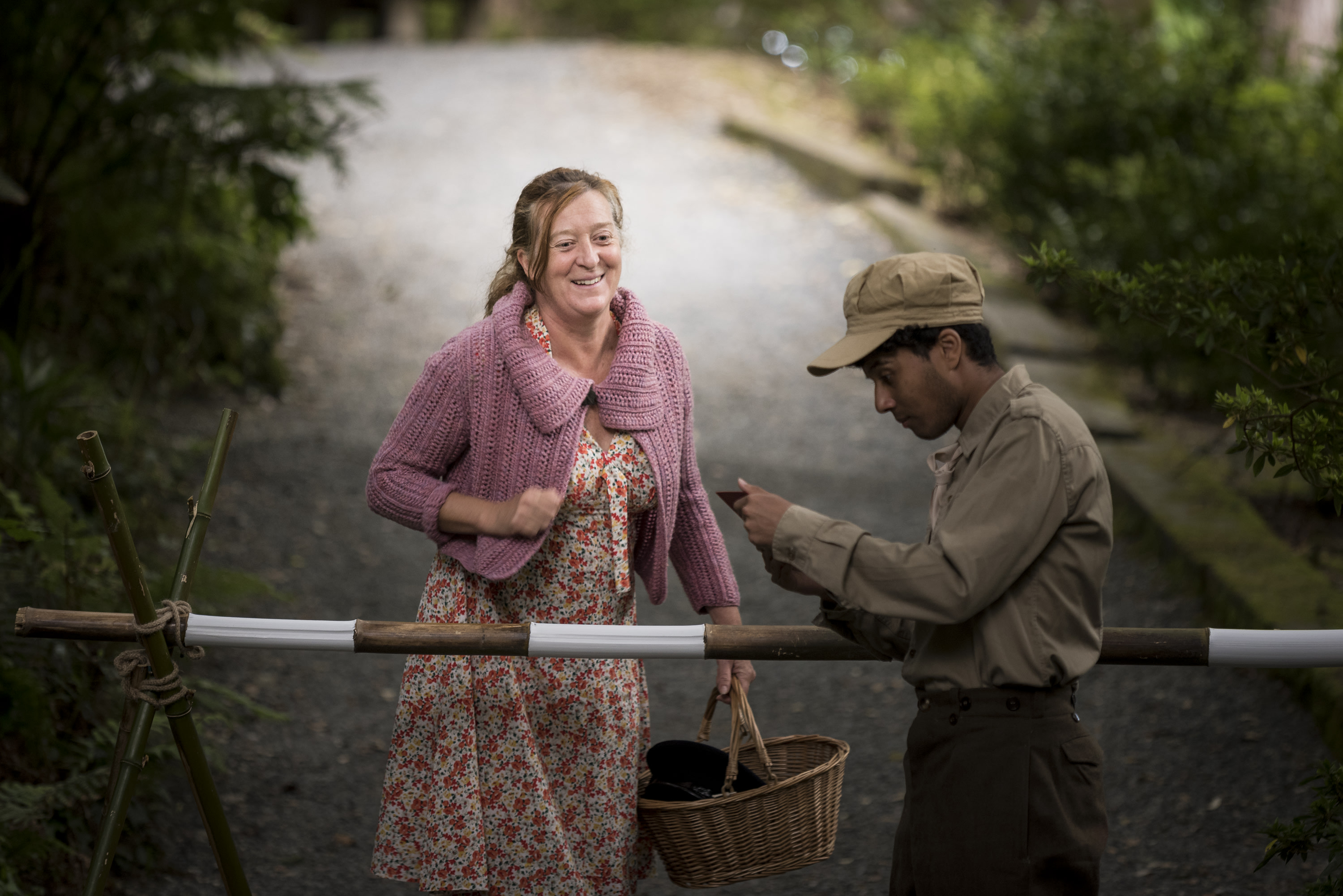 Operation Neptune performance at Trebah Garden (c) Gordon Scammell 2019
As an inspirational and unique location in Cornwall we are committed to being a supportive and nurturing environment for artists at all points in their career. Whilst our ambition is to continue producing high-quality artistic outcomes, which necessitates working with highly-skilled and experienced artists, we acknowledge that we also have a part to play in developing artists and providing opportunities for everyone to grow and flourish. We also believe we have a responsibility to keep 'our doors open' and find ways to work with artists we may not yet know, regardless of their previous experience.
If you are creatively brave, happy to get muddy and wet in a sub-tropical garden then please get in touch.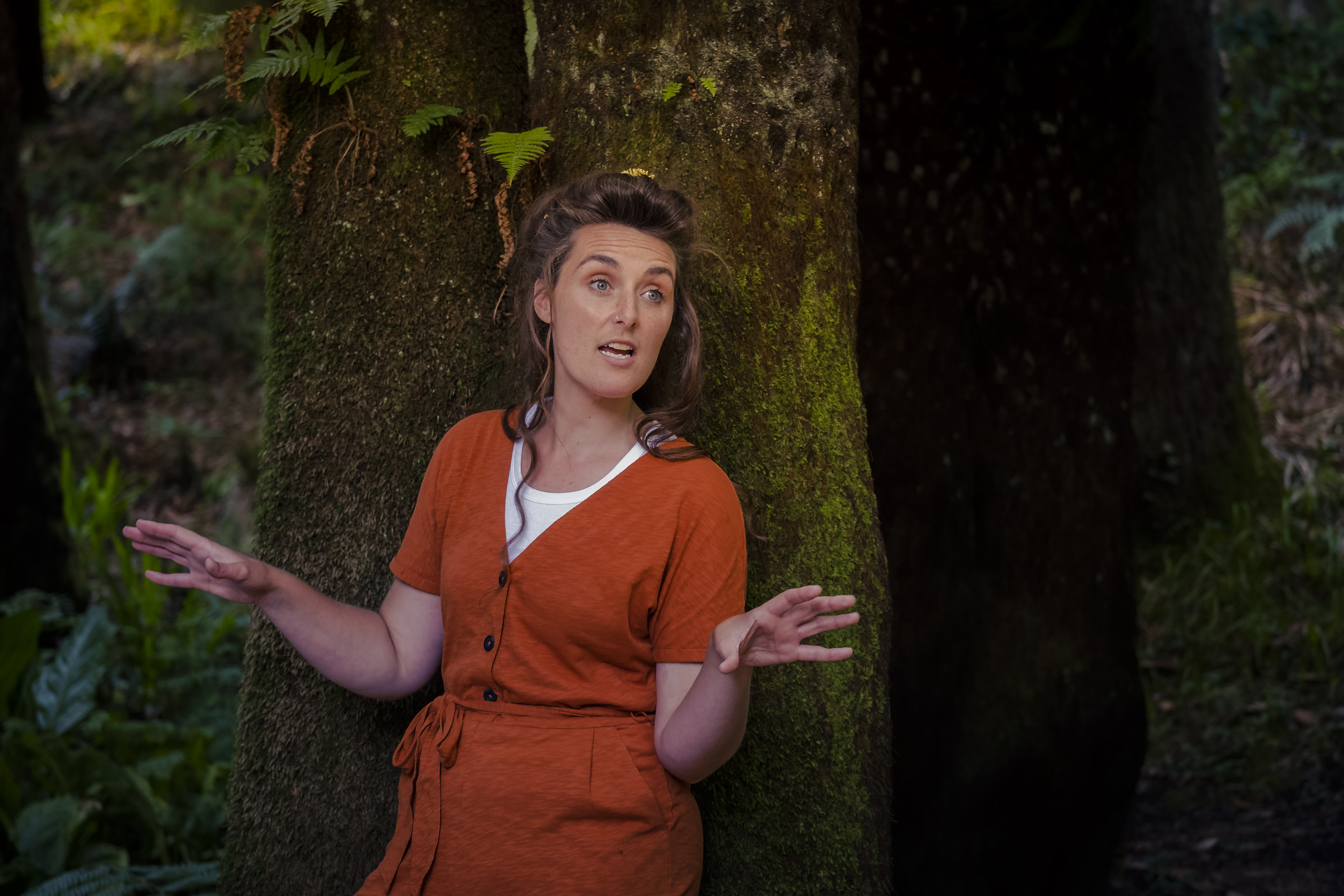 Dandy Lion performance at Trebah Garden (c) Gordon Scammell 2021
We would expect all applicants to have good availability during our R&D week (27 June - 1 July), our rehearsal period (5-9 and 12-16 September) and, full availability, during our performance week (19 – 24 September).
For applicants not based in Cornwall we will audition based on the individuals needs; this may include an online/digital audition. For applicants based in Cornwall our director, Guy Watson, writer, Anna Mansell and artist cast as Prospero, Sue Hill, will run an audition workshop day onsite at Trebah Garden on Thursday 14 April between 2-4pm.
We will stop accepting applications at midday on Monday 11 April.
To apply please send your CV and/or showreel plus your answer to the question, Why create a show in the landscape? to [email protected] Please feel free to send us a video or audio recording of you answering this question if this is easier for you.